The Virtual Book Fair is part of Books and Boogie, an author roundtable event in support of Freedom Readers.  Please enjoy reading about our featured book fair authors!
Dr. Beverly Boone
Dr. Boone is a former teacher and school administrator who has published several children's books.  The themes of her books range from bullying prevention to remembering the carefree days of her childhood.
She enjoys leading writing workshops, helping attendees get their story "from the heart to the page."
"Writing is such an expressive art form," she says.
Watch her video to learn more about Dr. Boone and where to find her books!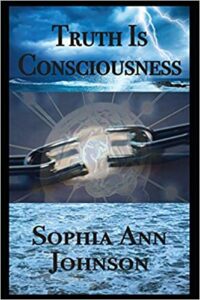 Sophia Ann Johnson
Born in Jamaica, raised in Boston and New York, Sophia Ann Johnson had to fight to become her better self. The struggle on her journey to become a citizen of the United States is a poetic story of its own. One thing that her struggle taught her was love. You can read her journey through her pain in her book, Truth Is Consciousness: The Poetic Journey. Shop Sophia's book here. 
 Listen to Sophia Ann Johnson read a poem from her book.
Tara Hill-Starks
An education professional who has a passion for children and didactic learning, Tara Hill-Starks' latest work, Grandma, I Got This!, is inspired by the teachings she received from her grandmother as a young child, as well as by the wisdom shared by her pastor as an adult.  The story centers around JJ, a young, energetic boy who learns valuable life lessons from his grandma.  Will JJ remember these lessons when grandma goes away?    Find out when you shop Tara's book here. Grandma, I Got This! is available in paperback, hardcover, and as an ebook.
Ginny Brock is the author of When the South Wind Blows, a book almost entirely about the South Carolina Coast.  It's an historical novel set at the end of the Civil War.  Watch Ginny, in her own words, describe her book:
Learn more about the author and her books here: Get to know Ginny Brock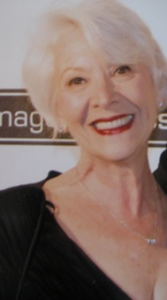 Beverly Gandara
Award-winning screenwriter/author Beverly Gandara has written several screenplays, two novels and one non-fiction book which celebrates all women in all fields. Beverly's comedy script, Rent Money won the Golden Palm Award for Best Screenplay at the 2012 Beverly Hills International Film Festival. Her Five Star Readers' Favorite, Historical Fiction/Coming of Age debut novel Concrete Wings: A Tale of Tyranny and Freedom, earned the Literary Classics Seal of Approval with a recommendation for school and home libraries and Honorable Mention at the 2017 New York Book Festival and the 2018 Florida Book Festival. Her Five Star Readers' Favorite novel, Soaring in Silence: One woman's Triumph Over Fear, a Psychological Suspense Thriller was released in 2019. Her Five Star Readers' Favorite book, Women, Work and Triumph is a compilation of interviews with a diverse group of 26 fascinating women in 26 careers from A – Z with 1 goal – acceptance and respect.
Bev's books are available on Amazon and in all fine stores where books are sold.  Shop Bev's books here
Beverly lives in the southeast with her husband Armand, whose experiences inspired Concrete Wings.  For more information about Beverly and her work, please visit www.bevgandara.com.