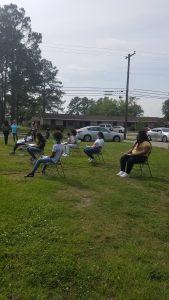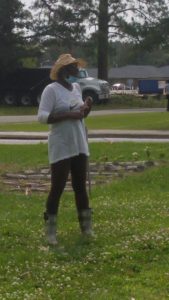 Our ambassador scholars meet at the Gullah Preservation Society (GPS) Community Garden with Zenobia "Kay" Harper, Founder/Director of The Gullah Preservation Society of Georgetown County Inc. Part of their mission is the preservation and promotion of the Gullah history, language, and people of Georgetown County South Carolina.
Thanks to the generosity of the Sumpter, Johnson & Izard Family, the GPS Community Garden is flourishing on property located on Merriman Rd, right next to Arnett AME Church. With this garden GPS hopes to:
Introduce the community's young people to historical crops grown by the West African Ancestors of Georgetown's Gullah people.
Provide an opportunity for them to experience the care and work needed to grow the foods we eat.
Create a living example of the importance of community connection to the land.
Create a living example of community cooperation, and unity.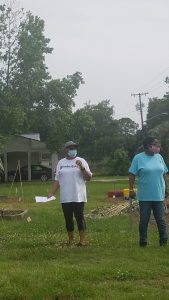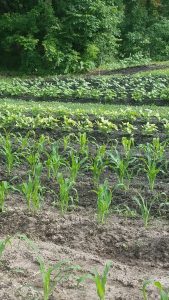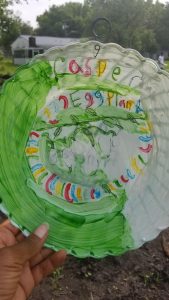 Freedom Readers (Team Arnett) is partnering with GPS to use the garden as a teaching experience for its scholars. During Lesson One, the ambassador scholars took part in a naming ceremony where they created signs for each of the 32 varieties of fruits and vegetables planted in the garden.
"How Does Your Garden Grow" is a hybrid distance learning session targeting three groups of scholars: ambassadors, site scholars, and online scholars. Ambassadors will work in the garden and live stream lessons to site scholars and online scholars weekly. Each group will complete literacy activities with the help of individual tutors.
You can participate by joining us for Facebook Live Fridays at 3 pm. The session begins on June 15 with the first video airing on Facebook Live Fridays on June 12.
For more information, give us a call at 843-331-8526.
–