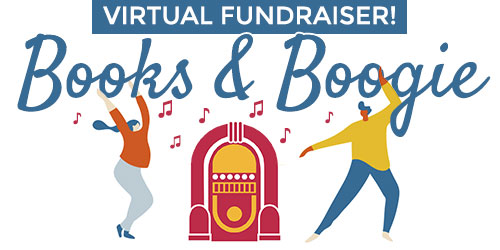 Get ready to celebrate our annual fundraiser online!
We will be holding the Books & Boogie event via Zoom so everyone can safely attend.
We have many new and fun components this year including a Virtual Book Fair, Dance Competition, and Author Roundtable Event.
---
Virtual Book Fair
The Virtual Book Fair is part of Books and Boogie, an author roundtable event in support of Freedom Readers. Please enjoy reading about our featured book fair authors!
---
Boogie Competition
Watch our scholars and their families boogie to their favorite music, then cast your vote for your favorite! This is a friendly boogie competition with all money raised going to Books & Boogie 2021.